Business Administration Systems
Custom Microsoft Access Database for Office Administration
Requirements for a Business Administration system will vary greatly depending on market sector, business size, mode of operation, and many other factors. A custom database will focus on your business processes. From purchasing to sales, from research to marketing, from managing contacts to raising invoices, you can have complete control of all aspects of your business.
By integrating software with sales, marketing and other activities, you will have far greater understanding of your customers giving you a significant and sustainable strategic advantage.
---
Project Examples...
Custom Investment Application Database using Microsoft Access
A leading provider of financial investments required bespoke business administration software for managing investment applications. A Microsoft Access database was developed for this purpose, which enabled their own staff to adapt and create management reports as required.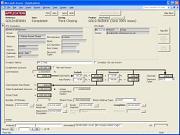 Project example for MS Access Business Administration
---
Microsoft Access Business Administration & Invoicing
A very successful dance school required a custom Access business administration system, including invoicing, to simplify management as their business expanded. We incorporated precise requirements pertinent to their business, and have continued to adapt the system in accordance with changing requirements of relevant professional bodies.
Project example for MS Access Business Administration & Invoicing
---
Bookings and Diary System using Microsoft Access
A custom central appointment and booking system enables this Bristol charity to make appointments and track the progress of their clients with ease. It is fully integrated with other areas within the organisation. Automatic document production ensures that all relevant documentation is printed for each consultation.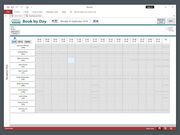 Project example for Appointments, Bookings and Diary
---