Web Hosting
Low Cost Web Hosting
Simply put, web hosting is renting space on a secure computer that is linked to the Internet. Your website will be stored on a server so it can be seen by everyone who has access to the Internet.
We can host your website for as little as £5 + VAT per month. Our lowest cost web hosting package is suitable for websites requiring smaller volumes of bandwidth and storage space.
Our standard cost effective hosting charge for a dynamic website is £8 + VAT per month (£96 + VAT per year). This price includes:
Hosting management
Registration and renewal of your domain name (.co.uk address or similar)
SQL Server backed available
ASP.NET, Classic ASP, Perl, PHP, ODBC and FrontPage are all supported.
The hosting platform is Windows Server IIS.
There is an additional one-off set up charge for websites that have not been developed by PC Access Ltd from £95 + VAT .
The standard hosting package should be sufficient for most businesses, but please contact us for a quote if you think you may need more than this. We can also provide a quote if you require a dedicated server.
---
Project Examples...
Inexpensive Web Hosting for a Folk Dance band
PC Access provide web hosting services and support at a substantially lower cost than the previous hosting supplier for Folkus Polkus.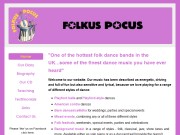 Project example for Low Cost Hosting for Folk Dance Duo
---
CMS and Hosting Services for Website Design Business
A graphic design business, specialising in website design, logos, stationery and promotional material, had very specific requirements for their own website. It was essential that they had full access to adapt and update all aspects from text wording, image handling, through to base design requirements.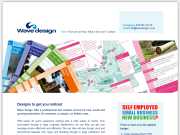 Inexpensive web hosting is provided for clients of Wave Website Design.
Project example for CMS & Hosting Wave Website Design
---