Solving Website Problems
Troubleshooting to Solve Issues with Legacy Web Applications
Do you have a website which has performance issues, slow loading pages, or areas that do not operate correctly with modern browsers? Developing a new site can be expensive, and not necessarily an easy option when factoring in data migration and other issues. We can offer you a cost-effective alternative, as we have successfully revived a number of old or problematic websites.
Slow loading pages can frequently be attributed to poor underlying website structure. As web designers are not usually database developers or software engineers, they may not understand the behind-the-scenes mechanism of how a website works. For basic websites this is not a problem. However more extensive professional websites, or ecommerce web applications, are likely to benefit from specialist support. Slow loading pages, for example, can typically be remedied by optimising queries (i.e . MySQL), or other simple modifications.
Web technology moves on quickly. You may have a website that worked well a few years ago, but now experiences problems when accessed with modern browsers. Sometimes we only need to update a "library" or add a "compatibility layer" to make the website function correctly with the latest versions of Internet Explorer, Firefox, Chrome and others.
Older websites may run on legacy web frameworks such as former versions of PHP or ASPX. A website developed using older technologies may be reliant on features that have become obsolete in later versions, or may have dependency on deprecated functions. This can have serious security implications, and failure to address these problems could result in the website becoming compromised, for instance being hacked by SQL injection attacks.
---
Project Examples...
Modern Browser Compatibility, Slow Loading and Other Issues
We were able to rectify browser incompatibility problems for a web application that handles bookings for dance holidays. MySQL optimisation improved performance considerably, and we resolved a number of other issues.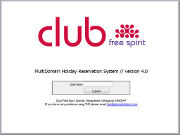 Project example for Legacy Web Application Problems
---
Internationalisation and SEO for an ecommerce website
An international e-commerce website required search engine optimisation for different languages (including Chinese) as well as internationalisation for multiple currencies. In addition they were experiencing difficulties with their existing website, with a number of issues that needed to be fixed.
Project example for E-Commerce SEO & Internationalisation
---